2023 SUNY Brockport vs Wilkes
Landmark Week 3 Preview: SUNY Brockport Vs Wilkes
Landmark Week 3 Preview: SUNY Brockport Vs Wilkes
Positive signs are there for Wilkes FB, but things need to come together at once, if the team is going to win its first game in the Landmark Conference.
Sep 14, 2023
by Briar Napier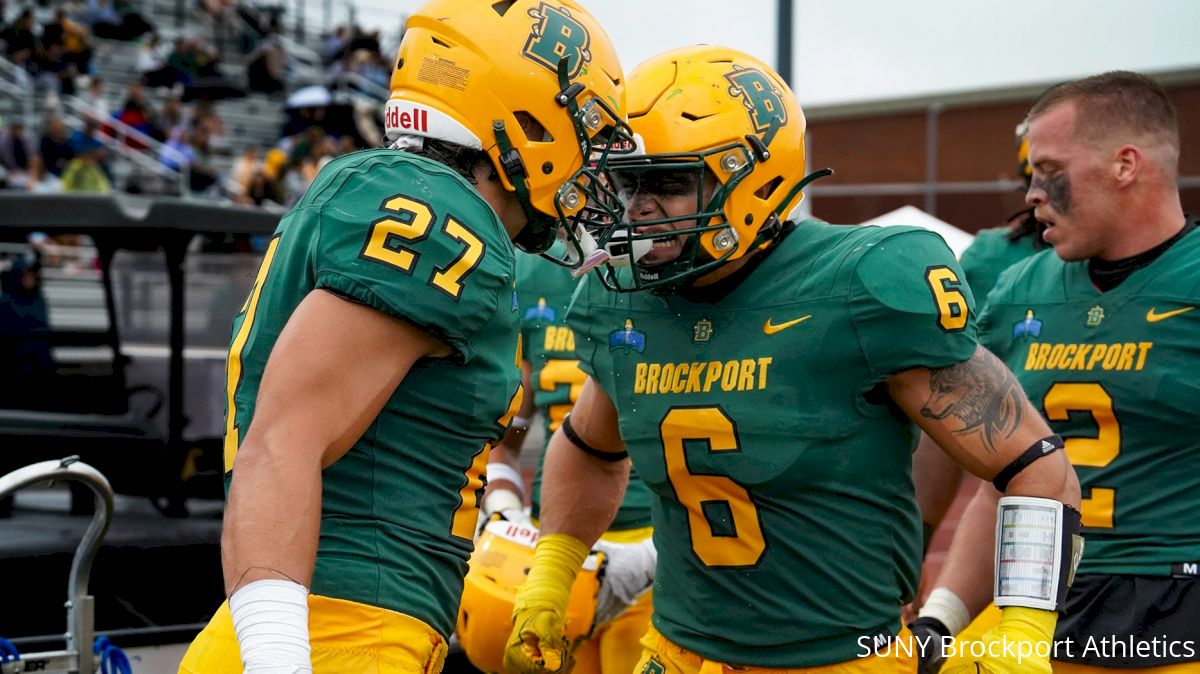 After being a consistently winning program in its prior conference for much of the past two seasons, Wilkes College enters Week 3 of the 2023 football season in a hole.
Should alarm bells be ringing yet? Probably not, but if the Colonels want to contend for their first Landmark Conference football title – as they're expected to – the kinks need to be sorted out sooner, rather than later.
SUNY Brockport, which is going through a gauntlet of Landmark teams in nonconference play at the moment, is beatable by teams from the league, as Susquehanna proved last weekend, when it took down the Golden Eagles.
If Wilkes were to do the same and pick up its first victory of the 2023 season, it might be the bounce pad the Colonels need to firmly establish themselves as a league title contender down the road.
Positive signs are there for Wilkes early in the season, but they all need to come together at once.
Against Brockport, there will be chances for the Colonels to make the magic happen and pick up a maiden victory as a member of the Landmark Conference.
Here's a look at what to watch out for when Wilkes hosts SUNY Brockport this weekend, with kickoff scheduled for Saturday at noon (Eastern), live on FloFootball.
Grind Out Of The Gates
Picked to finish second in the inaugural Landmark Conference football poll, Wilkes' start to life as a member of the league hasn't gone smoothly.
The Colonels haven't yet played a conference game, so there's a lot of season left, but an 0-2 start to the year is something they'll undoubtedly wish was a little bit better.
A clash in their season opener against crosstown rival King's College ended in a 27-23 loss, as the Monarchs scored a game-winning touchdown with 12 seconds left, while a road trip the next week to Rensselaer Polytechnic Institute saw Wilkes behind wire-to-wire in a 38-14 loss.
Considering that the Colonels haven't had less than six wins in a season since Jonathan Drach took over as head coach in 2018, Wilkes needs to get to winning soon, if it wants to keep that run going.
There's still plenty to like about his team early this season, though, and little reason to believe it can't get to that benchmark.
Through two games, the team hasn't thrown an interception and has had just one turnover overall, while Angel Ramos and Lance Priestas both look like major problems for opposing offensive lines, as each player has tallied two sacks each on the Colonels' D-line.
Two more nonconference games are ahead for Wilkes, before it gets into conference play, and if it wants to turn its fortunes around sooner than later, its nonconference home finale (against SUNY Brockport this weekend) is the opportunity to do it.
Tale Of Two Games
Brockport, which plays in the Empire 8 Conference and enters the Wilkes game at 1-1, is in the middle of a three-game series of sorts with teams from the Landmark. Brockport welcomes Lycoming next week and is coming off one of the weirdest games you'll see at any level of college football.
Still, the Golden Eagles, who are coming off of a 7-3 season, look as if they haven't missed a beat from a year ago.
Brockport smashed rival Buffalo State by a 42-6 margin in their seventh straight I-90 Bowl victory to open the season, managing over 200 rushing yards, with four touchdowns on the ground by three players, plus a punt return for a score.
Thursday Night W in the books for Week 1⃣

Run the highlight reel 🎥🏈#UndefeatedEffort | #D3fb | @BPort_Football | @Empire8 pic.twitter.com/LqZI7EKp2d

— Brockport Athletics (@BportAthletics) September 1, 2023
The second game of the Eagles' season against Landmark favorite and nationally-ranked Susquehanna, meanwhile, was not an offensive clinic.
The two teams traded field goals in the second quarter, before Brockport took the lead on a safety with 8:45 left to play in the fourth quarter, being just moments away from pulling off an unusual 5-3 victory. However, Susquehanna converted a short-range field goal with two seconds left to pull ahead and escape with a 6-5 win.
The firepower the Eagles showed against the Bengals just wasn't there against the River Hawks, as quarterbacks Todd Simonds and Jake Ritts were held to a measly 26 yards passing between them, while Jala Coad (with 66 rushing yards) was the only tailback to really get anything going on a poor day for the Brockport offense.
The bright side of that, of course, is that the Eagles have only allowed 12 points through two games, meaning Wilkes must find some rhythm when it has the ball this weekend, if it wants to pick up its first win of the 2023 season.
Is Johnson The Key?
Neither Buffalo State, nor Susquehanna, was able to break down Brockport's secondary, with each of their passing games held in check (under 175 yards) when they've faced the Eagles.
Can Wilkes, which already has seen a 223-yard game this year (against King's) from starting signal-caller Isaiah Rodriguez, be the first to break through? We'll all find out this weekend, but a good indicator to if the Colonels' pass game is excelling is if receiver Jimmy Johnson is involved and involved often.
The 6-foot-2 junior only had 10 receptions for 130 yards a season ago. Through two games in 2023, he's already surpassed that yardage mark. He's at 140 and could see a new career-best in catches come against Brockport, as he's up to eight receptions this season.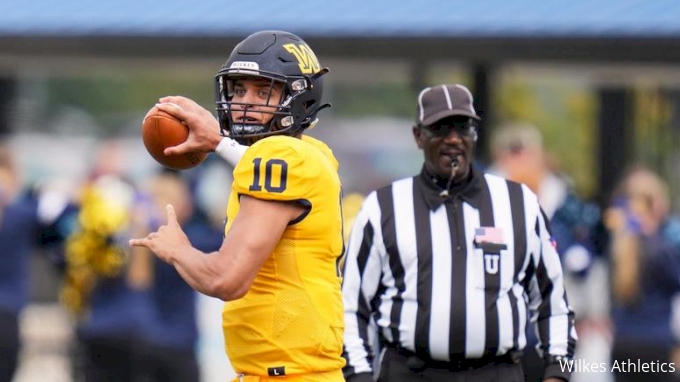 Johnson has been the target Rodriguez turns to when Wilkes needs a big play through the air, as evidenced by the fact that the duo connected on an 80-yard house call against King's.
The rest of the receiving corps is getting its share of looks, too, as Johnson is one of three Colonels with at least seven receptions through two games (Elijah Jules and Devin Higgins are the others).
Rodriguez, All-Middle Atlantic Conference honorable mention last year when Wilkes was then playing in that league, values possession, having never thrown an interception in 193 career attempts. If that continues against Brockport, which has an interception and 16 pass breakups on the year, the Colonels might be in good shape. They might be even better off if Rodriguez and Johnson, as they've shown that they can do, are firing on all cylinders.