2023 Limestone vs West Georgia
SAC Week 1 Previews: Tough Non-Conference Dates Kick Off 2023
SAC Week 1 Previews: Tough Non-Conference Dates Kick Off 2023
A pair of South Atlantic Conference title hopefuls kick off the 2023 season against tough non-conference opponents.
Aug 31, 2023
by Kyle Kensing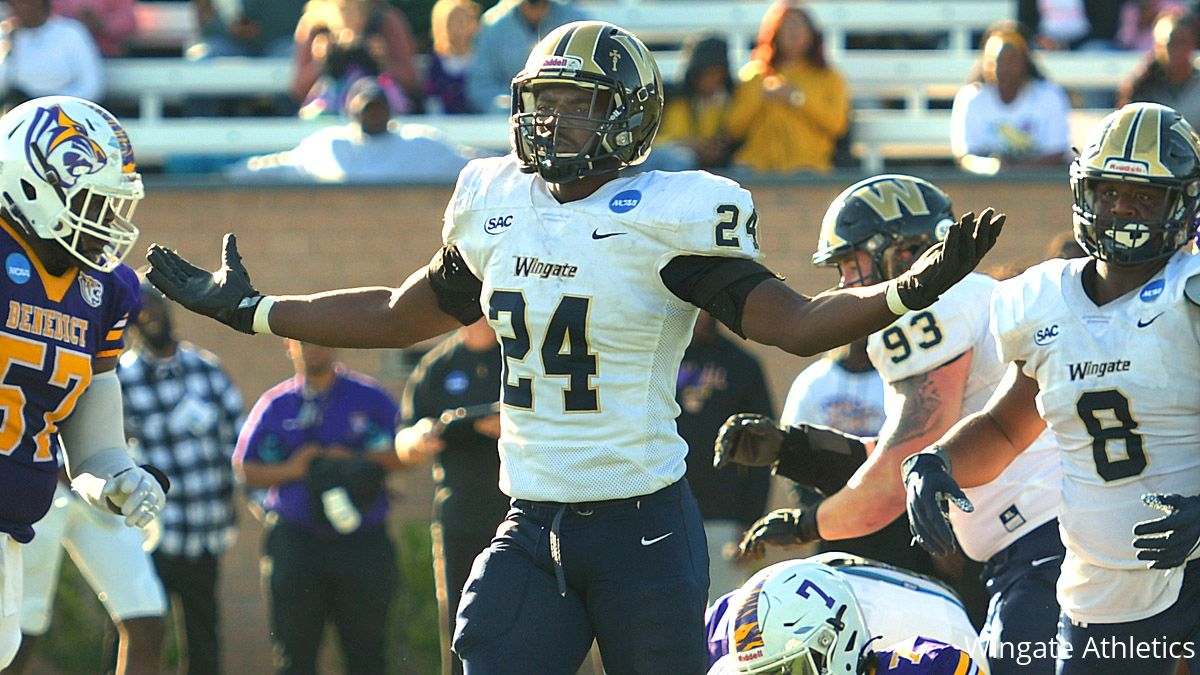 Wingate held opponents to 12.7 points per game. Albany State limited its competition to 14.9 points a contest. The yields ranked in the top 10 for all of Div. II football in 2022, and the two sides kick off 2023 going head-to-head in a marquee non-conference matchup.
Wingate rode its defense, the third-stingiest in the nation, to 11 wins a season ago and advanced to the NCAA Playoffs quarterfinal. Until their season-ending loss to West Florida, the Bulldogs allowed an opponent more than 21 points just once.
"The great thing about coaching college football is the constant change," Wingate coach Joe Reich said during South Atlantic Conference media day. "We're losing a number of really good players, and I think you always in that moment are like, 'how are we going to replace that guy?' And then every year, somebody steps up."
Wingate will look for some fresh faces to step up if it's to approach last season's outstanding production, most notably with the departures of Davon Gilmore, Sirod Cook and DJ Horne. Gilmore, Cook and Horne combined for an incredible 55.5 tackles for loss and 28.5 sacks in 2022, and Horne and Gilmore earned 2nd Team All-American honors.
Also gone is Ethan Evans, whose outstanding punting helped set the table for the Wingate defense — and landed Evans with the NFL's Los Angeles Rams in the offseason.
The cupboard isn't exactly bare for Wingate, however. Defensive end Marquise Fleming led the Bulldogs with 13 sacks and 22.5 tackles for loss a season ago en route to 2nd Team Super Region 2 recognition.
Linebacker Jaquan Edwards, and defensive backs Dequan Mosley and Tre Morrison, meanwhile, return after 1st Team Super Region honors in 2022. All told, the Bulldogs feature more than enough experienced firepower to suggest the defense this season shouldn't miss a beat.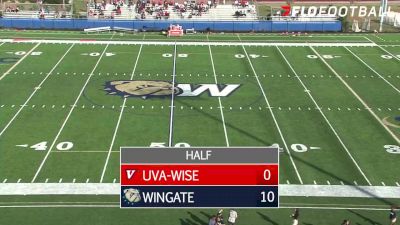 Unlock this video, live events, and more with a subscription!
Get Started
Already a subscriber? Log In
They get their first opportunity to flex their muscles against an Albany State offense that scored a more-than-respectable 29.7 points per game last season on the strength of a multifaceted run game.
Running back Kam Ward had an impressive freshman campaign for the Golden Rams, averaging around six yards per carry. Quarterback Dionte Bonneau supplemented the ground game with 150 yards on 29 carries and passed for 1,229 yards on the season.
But Friday's non-conference tilt is all about the defense, and Wingate's offense has its hands full against Albany State's Jalen Pugh. Pugh produced 10 tackles for loss and five quarterback hurries playing on the interior last season.
In the secondary, Jaree Turner is back from a 2022 in which he picked off seven passes and broke up three over nine games.
Wingate's offense gets what should be a telling measuring stick right out of the gate with several new Bulldogs in key roles. Shaw Crocker, who passed for 26 touchdowns and rushed for five, is gone at quarterback.
A new signal-caller will share the backfield with Alexander Wilson, whose 709 rushing yards led all Wingate ball-carriers. O'Brien Barnett and Matt Pack Jr. should each see more opportunities to carry the ball as part of the multi-dimensional Bulldogs run game.
While defense promises to rule the night for one SAC team in non-conference action, the campaign kicks off Thursday with what should be a torrid pace when Limestone looks to build off of its breakout 2022 against Gulf South Conference championship hopeful West Georgia.
Whereas Wingate-Albany State pits two of the nation's top 10 defenses head-to-head, Limestone's visit to West Georgia has the nation's No. 22 scoring offense opposite No. 6.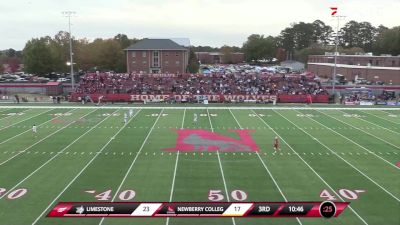 Unlock this video, live events, and more with a subscription!
Get Started
Already a subscriber? Log In
Limestone broke out in its first season under the second tour of Mike Furrey as head coach. The Saints operated with a Mike Martz-inspired, high-tempo offense that utilized the run and pass with equally effectiveness.
Tre Stewart rushed for 1,517 yards at a whopping 7.3-per carry pace and reached the end zone 15 times, wide receivers Jelani Baker and Drew Dixon put up dual 592 yards catching and each scored five touchdowns, and quarterback Dustin Noller passed for 21 scores and 2,460 yards.
The quartet all earned preseason 1st Team All-SAC honors, setting expectations high for the Saints to build upon last year's 34.8-point per game average.
Expectations are also high for West Georgia, which had a long offseason to marinate on being left out of the 2022 Playoffs despite going 8-2 in the regular season. The Wolves averaged a staggering 40.4 points a contest last season and put up no fewer than 43 in their last four contests.
That outpouring late in the campaign, which included a 52-42 defeat of GSC champion Delta State, contributed to a five-game winning streak closing out West Georgia's slate.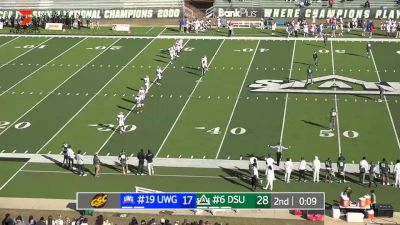 Unlock this video, live events, and more with a subscription!
Get Started
Already a subscriber? Log In
David Dean, whose high-flying offensive approach produced national championships at Valdosta State in 2007 and 2012, will be integrating in some playmakers into West Georgia's attack this season. Gone is quarterback Harrison Frost, as well as 1,000-yard rusher Jaxton Carson.
A balanced wide-receiving corps with five pass-catchers who accrued at least 300 yards returns four of them, however: Terrill Cole (39 receptions for 529 yards and four touchdowns); Zay Britt (32 catches for 444 yards and two scores); Steven Peterson (22 catches for 398 yards and two touchdowns); and LePerio Perry (22 catches for 313 yards with three touchdowns).
The numerous weapons in the West Georgia receiving corps will test a Limestone defense that returns defensive back Ahmond Glass, who picked off a team-leading three passes; and linebacker Chandler Matthews, whose 87 tackles paced the Saints.