2023 CAA Football
W&M Picked To Win CAA, Shirden Named Preseason Offensive POTY
W&M Picked To Win CAA, Shirden Named Preseason Offensive POTY
William & Mary has been picked to capture the CAA Football title in 2023 according to a vote of the league's head coaches.
Jul 25, 2023
by FloFootball Staff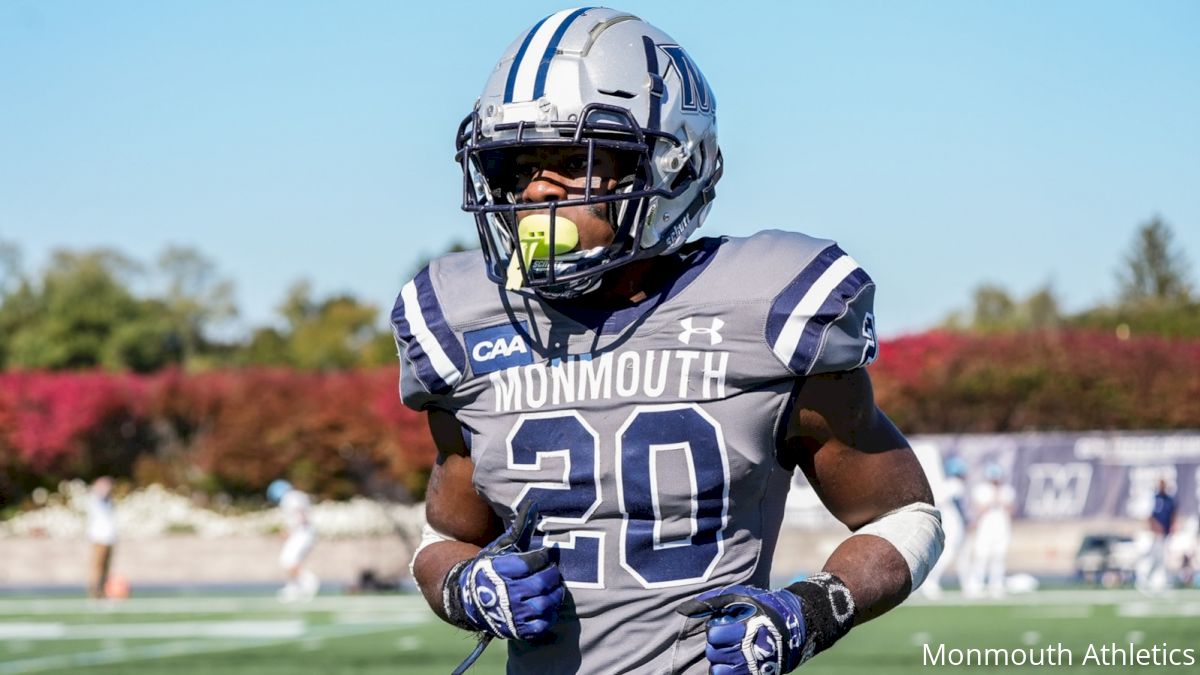 William & Mary, which went 11-2, earned a share of the CAA Football championship and reached the quarterfinals of the FCS playoffs for the first time since 2009 last season, has been picked to capture the CAA Football title in 2023 according to a vote of the league's head coaches.
The Tribe received 13 first-place votes and 195 points in the preseason poll. New Hampshire, which shared the 2022 CAA Football title with W&M, got one first-place vote and was picked second with 179 points. Richmond finished third with 159 points and was followed closely by Delaware (149 points/1 first-place vote) and Elon (146 points). Rhode Island (135 points) was chosen sixth, followed by Villanova, Monmouth, Towson, North Carolina A&T, UAlbany, Campbell, Maine, Stony Brook and Hampton.
William & Mary returns nine starters from an offense that ranked third in FCS in rushing and averaged 33.5 points per game. Back is dual-threat quarterback Darius Wilson, leading rushers Bronson Yoder and Malachi Imoh and an experienced offensive line. Five of the Tribe's eight returning starters on defense were All-CAA honorees, including linebacker John Pius and defensive end Nate Lynn, who both garnered All-America accolades, as well as linebacker Isaiah Jones and cornerbacks Ryan Poole and Jalen Jones.
New Hampshire has nine starters back on offense and defense from a 9-4 squad that advanced to the second round of the FCS playoffs. The Wildcats' offense features All-America running back/returner Dylan Laube along with quarterback Max Brosmer, receiver Joey Corcoran and tight end Kyle Lepkowski. All-America defensive ends Josiah Silver and Dylan Ruiz are joined by leading tackler Ryan Toscano and veteran safety Max Oxendine on defense.
Richmond is coming off its best season since 2016, going 9-4 overall and reaching the second round of the FCS playoffs. Six starters are back on offense, including four linemen and receiver Nick DeGennaro. The Spiders' defense is anchored by All-America linebacker Tristan Wheeler. He is joined by All-CAA standouts Marlem Louis, Jeremiah Grant and Aaron Banks among seven returning starters.
Delaware went 8-5 a year ago and advanced to the second round of the FCS playoffs. Leading rusher Kyron Cumby and top receiver Jourdan Townsend are among seven starters back offensively. The Blue Hens face the task of replacing nine starters on defense, but All-CAA defensive end Chase McGowan returns.
Elon earned a FCS playoff berth for the first time since 2018 after posting an 8-4 mark last season. The Phoenix offense welcomes back four starters up front to clear the way for 1,000-yard rusher Jalen Hampton. Safety Bo Sanders and lineman Josh Johnson are among four starters back on defense.
CAA Football also announced its preseason all-conference team. W&M led all schools with seven players honored while UNH had five. Monmouth All-America running back Jaden Shirden was chosen as the preseason Offensive Player of the Year after leading FCS with 1,722 rushing yards and 13 touchdowns last season. William & Mary All-America linebacker John Pius was selected as the preseason Defensive Player of the Year after tallying 72 tackles, 11.5 sacks and 19.0 tackles for loss in 2022.
CAA Football expands to 15 members in 2023 with the addition of Campbell and North Carolina A&T and looks to continue its tradition of success. Five teams received berths in the FCS playoffs in 2022, which was tied for the most of any conference. The CAA has had at least one team reach the quarterfinals every year since 1995 and has had at least one semifinalist nine times in the last decade. Twelve of the CAA's 15 members have participated in the FCS playoffs since 2015, a feat unmatched by any other conference.
2023 CAA FOOTBALL PRESEASON ALL-CONFERENCE TEAM
(Selected by a vote of Head Coaches)
OFFENSE
Name, School Cl. Pos. Ht. Wt. Hometown/High School
Max Brosmer, New Hampshire Jr. QB 6-2 217 Roswell, Ga./Centennial
Dylan Laube, New Hampshire Sr. RB 5-10 207 Westhampton, N.Y./Westhampton Beach
Jaden Shirden, Monmouth Jr. RB 5-9 195 West Haven, Conn./Cheshire Academy
Bronson Yoder, William & Mary Sr. RB 5-11 205 Nappanee, Ind./Northwood
Johncarlos Miller III, Elon So. H-B 6-5 233 Greensboro, N.C./Dudley
Kyle Lepkowski, New Hampshire Sr. TE 6-4 256 Adamstown, Md./Tuscarora
Jaaron Hayek, Villanova Gr. WR 6-1 200 Wayne, N.J./Wayne Hills
Dymere Miller, Monmouth Sr. WR 6-0 180 Coatesville, Pa./Salisbury School
Jourdan Townsend, Delaware Gr. WR 5-11 185 Farrell, Pa./Farrell
Ryan Coll, Richmond Sr. OL 6-5 324 Gainesville, Va./Battlefield
Michael Corbi, Villanova Gr. OL 6-3 335 Annapolis, Md./Mount Saint Joseph
Nick Correia, Rhode Island Sr. OL 6-6 330 Nantucket, Mass./Nantucket
Mike Edwards, Campbell Gr. OL 6-7 355 Hope Mills, N.C./South View
Charles Grant, William & Mary Jr. OL 6-4 275 Portsmouth, Va./Churchland
Tairiq Stewart, North Carolina A&T Gr. OL 6-6 300 Cleveland, Ohio/Warrensville (WV)
DEFENSE
Name, School Cl. Pos. Ht. Wt. Hometown/High School
Marlem Louis, Richmond Sr. DL 6-3 250 Venice, Fla./Venice
Nate Lynn, William & Mary Sr. DL 6-3 255 Charlotte, N.C./Zebulon B. Vance
Dylan Ruiz, New Hampshire Jr. DL 6-1 254 Kissimmee, Fla./Osceola
Josiah Silver, New Hampshire Jr. DL 6-2 243 Hampton, Va./Phoebus
Isaiah Jones, William & Mary Sr. LB 6-1 245 Norristown, Pa./La Salle College
John Pius, William & Mary Jr. LB 6-2 230 Arlington, Va./Yorktown
Qwahsin Townsel, Hampton Gr. LB 6-0 225 Egg Harbor, N.J./St. Joseph
Tristan Wheeler, Richmond Sr. LB 6-2 228 Bethlehem, Pa./Freedom
Jalen Jones, William & Mary So. CB 6-0 185 Chesapeake, Va./Deep Creek
Karon Prunty, North Carolina A&T Jr. CB 6-2 180 Portsmouth, Va./I.C. Norcom
Ryan Poole, William & Mary Sr. CB 5-11 185 Annapolis, Md./Saint Mary's
Aaron Banks, Richmond Gr. S 5-11 180 Stephens City, Va./Sherando
Bo Sanders, Elon Sr. S 6-2 195 Indianapolis, Ind./Cathedral
SPECIAL TEAMS
Name, School Cl. Pos. Ht. Wt. Hometown/High School
D'Ago Hunter, Towson Gr. KR 5-6 160 Culpeper, Va./Eastern View
Dylan Laube, New Hampshire Sr. PR 5-10 207 Westhampton, N.Y./Westhampton Beach
Alex Schmoke, Delaware Gr. PK 5-9 160 Bellwood, Pa./Bellwood-Antis
Ryan Kost, Delaware Gr. P 6-2 220 Newtown, Conn./Newtown
Chandler Brayboy, Elon Jr. SPEC 6-1 201 Pembroke, N.C./Purnell Swett
CAA FOOTBALL PRESEASON OFFENSIVE PLAYER OF THE YEAR:
Jaden Shirden, RB, Monmouth
CAA FOOTBALL PRESEASON DEFENSIVE PLAYER OF THE YEAR:
John Pius, LB, William & Mary
Honorable mention: Kasim Hill, QB, Rhode Island; Reese Poffenbarger, QB, UAlbany; Darius Wilson, QB, William & Mary; Jalen Hampton, RB, Elon; Braden Brose, TE, Delaware; Joey Corcoran, WR, New Hampshire; Kahtero Summers, WR, Rhode Island; Greg Anderson, OL, Monmouth; Fintan Brose, OL, Delaware; Lorenzo Thompson, OL, Rhode Island; Jabril Williams, OL, Elon; Jesus Gibbs, DL, Towson; Jeremiah Grant, DL, Richmond; Anton Juncaj, DL; UAlbany; Chase McGowan, DL, Delaware; Aidan Kaler, LB, Stony Brook; Dylan Kelly, LB, UAlbany; Evan Stewart, LB, Rhode Island; CJ Tillman, LB, Campbell; Kahzir "Buggs" Brown, CB, Maine; Robert Javier, CB, Towson; Mike Reid, CB, Monmouth; Marcus Barnes, S, William & Mary; Jalen Goodman, S, Villanova; Bryson Parker, S, Richmond; Caleb Dowden, PK, Campbell; Matt Mercurio, PK, Villanova; Will Whitehurst, P, William & Mary; Taymon Cooke, KR, North Carolina A&T
2023 CAA FOOTBALL PREDICTED ORDER OF FINISH
(Selected by a vote of Head Coaches)
William & Mary (13 first-place votes) 195
New Hampshire (1 first-place vote) 179
Richmond 159
Delaware (1 first-place vote) 149
Elon 146
Rhode Island 135
Villanova 129
Monmouth 94
Towson 85
North Carolina A&T 70
UAlbany 64
Campbell 62
Maine 40
Stony Brook 38
Hampton 30